It's Friday which means it's time for some pre-weekend randomness! I'm running on far too little coffee, so let's keep it simple and jump right in to today's Five on Friday / Friday Favorites / Oh Hey! Friday post :
ONE: Fall OOTD – I got tons of positive feedback about this fall outfit that I posted earlier this week on Instagram. The outfit pictured is from Leclerc Blagnac, but given that quite a few of my readers stateside loved this look, I hunted down some pieces that you could use to put together a similar look:
TWO: Paleo Bread Success, At Last! – So you may remember that I'm now eating no mutated grains and no gluten as a way of treating my MS. Well, my husband has been so supportive and has also been giving up gluten, mutated grains, and dairy to a great extent.
Would you believe we haven't bought a single baguette or pain aux céréales since returning to France?! That's a major sacrifice for a French man.
To help make the transition easier on him, I've been testing recipes left and right for paleo breads. It had basically been one disappointment after another until I discovered this recipe. It's by far the best recipe I've come across and it's insanely easy to make!
THREE: Bodysuits – Have you ever had a skirt, shirts, or pants that you knew would look awesome with the right top tucked into them, only to realize you didn't have that perfectly tuckable top? I recently tried on a fabulous suede skirt, but I ended up leaving it hanging on the rack in the store because I knew I didn't have the right tuckable shirt to wear with it… So sad.
Enter bodysuits.
I've never owned one, but I am seriously planning to take the plunge and buy one a few, because I'm so over the whole tucking issue! Here are some of the bodysuits I'm eyeing:
FOUR: Give Me All the Pumpkins – Call me #basic, but I'm craving pumpkin. No matter how hard I fight it, I just can't kick my yearly pumpkin cravings. I could try to go against the main stream pumpkin-spice obsession, but I'd rather give in and treat myself to another batch of these Paleo Pumpkin Bars or maybe Paleo Pumpkin Bread. If you're not paleo, give Lindsay's family Pumpkin Bread recipe a try!
PS – If I go MIA this month, it's probably because I'm holed up in my kitchen cooking ALL the pumpkins treats, starting with this Pumpkin Turmeric Ginger Soup and followed by these drool-worthy Cinnamon Sugar Pumpkin Donut Holes. Oh, and chances are that this Dairy-Free Pumpkin Spice Coffee Creamer is going to find its way into my coffee before November rolls around.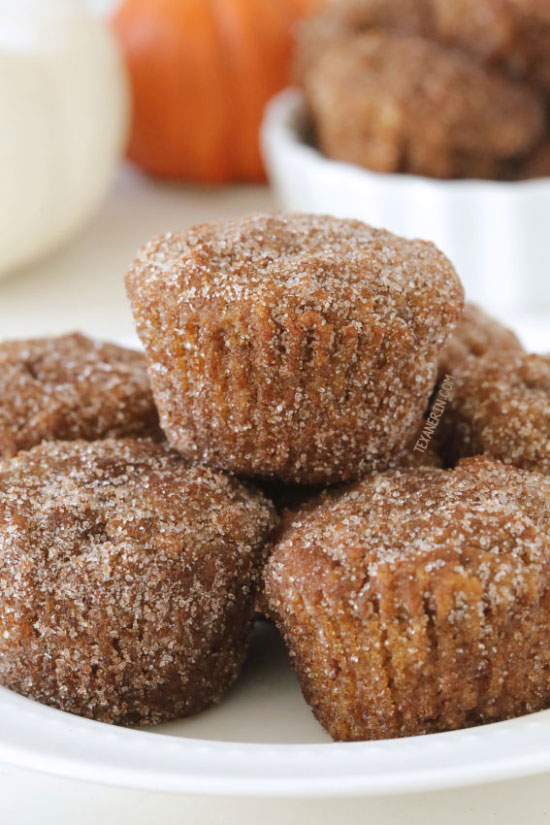 FIVE: 5-Minute Plank Challenge – I've suffered from back pain for a decade or so, but over the past few years it's progressively gotten worse. After my latest MRI, my doctors highly recommended I quit running.
SAY WHAT?!
It's not like I'm a marathon runner or anything, but I am slightly extremely addicted to my tri-weekly runs. So, let's be real, I could never completely give up running…
My new plan is to only run occasionally and to spend more time focusing on other aspects of my fitness, starting with my core. Having a strong core is my only hope for holding off back surgery as long as possible, so CORE workouts it will be!
In addition to doing at-home pilates a few times a week, I'm aiming to do this five minute plank workout every day for the entire month of October! Who wants to join me?!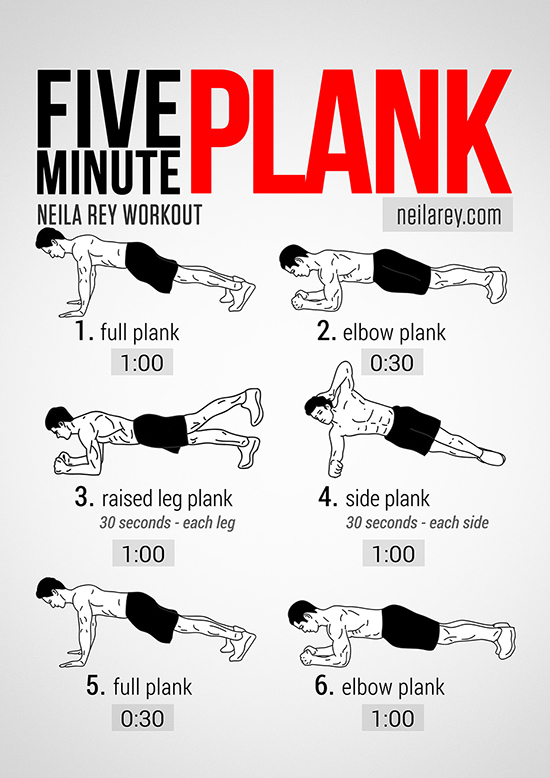 —
Okay, that's all for now. Thanks so much for reading!
PS – If you're in full swing pumpkin mode, you should definitely let me know what pumpkin recipes you're cooking up this month so I can test them out, too!:)
Bon week-end,
As always, I've linking up with April and Christina; Karli; Erika, Narci, and Andrea for this week's Five on Friday / Friday Favorites / Oh Hey Friday! post.