Is it just me or do the weeks just fly by? I've been trying to mark things off of my To Do list this week, but it seems that every time I check off one item, I add five more. Just between us, I get so frustrated with my ever-growing list that I actually add completed tasks to it, just so I can get the thrill of crossing them off…
Yes, I've got a problem. Je sais.
But, enough of that! Let's put our To Do lists aside for now, if only for a few minutes. C'est vendredi, après tout!
Today I'm linking up with April, Natasha, and Christina; Karli; Erika, Narci, and Andrea to bring you another round of Five on Friday / Friday Favorites, Oh Hey! Friday:
1 – HANDMADE BEANIES: Il fait froid dehors and I'm all about snuggling up like an eskimo to keep warm. Back in October, I picked up a cream colored slouchy beanie from Zara. I've never been one to wear hats, but that 10 euro beanie has officially become a staple in my wardrobe. As a matter of fact, thanks to my cream-colored bonnet, I've decided it's time to up my beanie game.
I'd like to find a versatile black beanie and I definitely want a pompom beanie or two to add to my collection. There are so many fabulous beanie options out there, but I love the idea of having a beanie that's been hand-knitted. I've been stalking the Provision Shop on Etsy and just love all of Mary's knitted creations. Follow Provision Goods on Instagram – her photos are lovely!
Here are a few of my favorite pompom beanies from Provision Shop:
PS – Mary, the owner of Provision Shop, is one of those people that has a heart of gold and a contagious smile to go along with it. For every scarf that Mary sells, she makes a donation to the ministry of Crisis Pregnancy Care Center in Greensboro, NC. I think so highly of her and her family and love that she's using her talents to bless people, one knitted goodie at a time.
2 – FAVORITE OOTD: I'm all about being comfy, which means I almost always go casual during the week. My favorite super simple outfit this week consisted of my favorite skinny jeans, an uneven hemmed long sleeve shirt under a rusty orange sweater from a store here in France, and those fabulous boots from the French shop Eram that I told you about last Friday. I topped it off with a cream slouchy beanie and a olive military parka.

Shop the look: sweater 1 2 3 | long-sleeve t-shirt 1 2 | parka 1 2 3 | jeans | beanie 1 2 | fur-lined kicks 1 2
3 – WEIRD FRENCH GESTURES : I ran across this video on Facebook and got a good laugh out of it. For the record, Gad Elmaleh is my absolute favorite comedian, ever. I seriously end up laughing so hard that I cry every time I watch one of his sketches, even if it's one I've already seen 100 times.
Okay, okay. You caught me! If we're being totally honest here, I may or may not have secret crush on him, but that's beside the point…
Disclaimer: This is not one of Gad's laugh-until-you-pee-in-your-pants sketches, but rather an interview done by Public Radio International in which the interviewer asks Gad about some of the odd gestures French people make. I love how spot on the gestures are! When I watched this video, it hit me how French my gesticulations have become and how odd they must seem to my friends and family in the US.
4 – LOVE YOUR TUMMY ROLLS : Meet Anna Victoria, a personal trainer who is famous in the Instagram world. Homegirl has 850,000 followers. If I had to guess, I'd say that most of them are probably women like me who look at her and think OMG- She's so perfect. Why can't I look like that?
Not only is she gorgeous and fit, but her refrigerator looks like she has a little minion army to keep it stocked full of healthy goodness and organized to perfection.
I don't know about you, but I want to be her. Who am I kidding?! Forget her rockin' hot bod – I'd settle just to have her fridge…
Oh, Anna – perfect, gorgeous Anna…
I bet you don't have a single cellulite on you, do you?! I bet when you sit down, your stomach is perfectly flat, while the rest of us women at the pool have to recline at a 140 degree angle to avoid those stubborn little belly rolls.
Darn you and your perfect body, Anna..
But wait! What's that?
You do have those stomach rolls?!
And you just proudly showed them off to the Instagram world?!
On behalf of women around the world, I'd like to thank you, Anna. Cheers to you, your picture-perfect fridge, your rockin' hot bod, and – most of all – your belly rolls.
5 – ICED COFFEE POPS : There just are no words. I want these, so badly. Iced coffee in the form of an icecream – it's the stuff dreams are made of. Seriously, I don't know personally Sue over at The View from Great Island, but given that she came up with this recipe, I kind of want to be her new bff.
Bon week-end,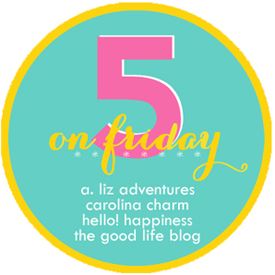 *This post includes affiliate links. Should you make a purchase after clicking one of these links, French Bliss Me will receive a small commission that will go towards the upkeep of this website.