Adulting is hard and being on-time with kids is even harder. I know plenty of mom's who have succumbed to the reality that they will likely never arrive anywhere on time again, or at least not until their kids are well out of high school. I, however, am not one of those moms. My crazy runs waaaaay too deep for that:)
Think I'm exaggerating? Well, I wish I were.
Much to my husband's dismay, I set 5 alarms on my phone every night before going to bed. The first alarm tells me to get up, the second tells me to wake the kids, the third is my 15-minute warning, the fourth means it's time to leave, and the fifth is the official "you better run 'cause you're late" alarm.
And yes, I realize that the whole 5 alarm thing lands me in the OCD club.
This isn't some quirk I developed in adulthood either. I've always been like this. My crazy goes waaaay back.
As a kid, I actually wrote a song, cleverly entitled The Late Song. I would belt it out at the top of my lungs on the way to school if we were running late.
Get ready for some lyrical genius, 'cause here's how it went:
We're late! We're late! We're L-A-T-E, LATE!
We're late! We're late! We're L-A-T-E, LATE!
It was kind of like the Song That Never Ends, because I would just sing it over and over and over…
Needless to say, my sisters and mom probably wanted to open the door of our moving vehicle and push me out into the street on more than one occasion!
Make-Ahead Breakfast Options for the WIN
I guess you could say that my desire to be prompt is to thank for my obsession with make-ahead breakfasts. Over the past four or five years, I have gotten into the habit of prepping breakfast options for the week. Every Sunday, I bake some sort of paleo breakfast option for the kids, then I cook up another breakfast option mid-week to get us through until the weekend. If you have the freezer space (which I don't… ohh, Europe! Why must your refrigerators and freezers be so small?!), then most of these recipes can be made ahead and frozen. Just defrost in the fridge overnight or pop in the microwave to thaw if you prefer.
It's crazy how much smoother our mornings go when we have breakfast already planned and ready. I just wake up in the morning and pop the breakfast option of the day in the oven on low heat if it needs to be reheated. By the time the kiddos make it to the kitchen, breakfast is ready to go!
No lost time deciding who wants to eat what…
No sugar-laden, artificial dye-containing cereals…
Just delicious, nutritious breakfast on the table in a matter of minutes, leaving this maman with more time for other important things, like coffee!
If you're over being late in the mornings but don't want to feed your kids sugary cereals or processed breakfast foods, I've rounded up 21 Kid-friendly Paleo Breakfast Recipes You Can Make Ahead.
—
Chocolate Chip Coconut Flour Banana Bread by Ambitious Kitchen
—
Paleo Blueberry Scones by Fed and Fit
—
Cinnamon Raison Paleo Breakfast Bread by Paleo Running Mama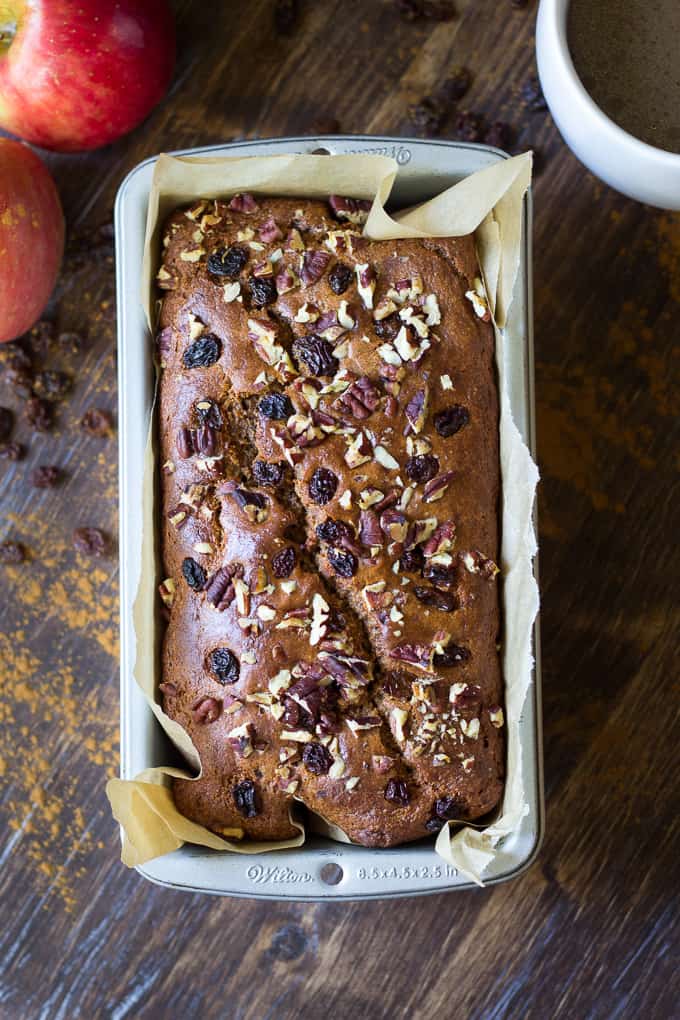 —
Apple Cinnamon Quinoa Breakfast Bowl by Maria Ushakova
—
Paleo Chocolate Chunk Banana Bread by Bakerita
—
—
Easy Egg Wraps by The Lean Green Bean
Baked Blueberry N'oatmeal by Fresh Planet Flavor
—
Healthy Cinnamon Roll Waffles by The Big Man's World
—
Chocolate Chip Cookie Dough Granola Bars by Living Healthy With Chocolate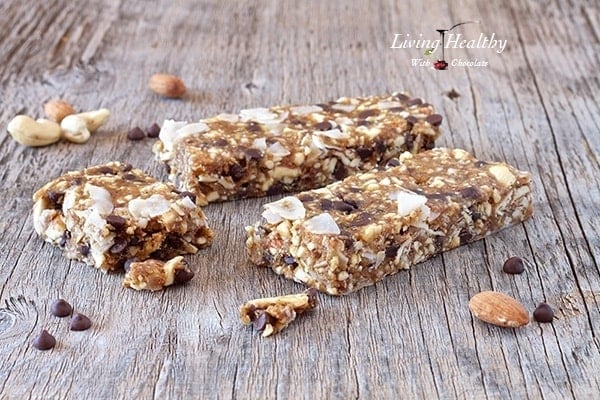 —
Paleo Banana Nut Muffins by Bakerita
—
Sweet Potato Muffins with Crunchy Flax Topping by Good in the Simple
—
Paleo Breakfast Casserole by Clarks Condensed
—
Apple Cinnamon Quinoa Breakfast Bake by Popsugar
—
Fluffy Coconut Flour Pancakes by Gluten Free on a Shoestring
—
Simple Paleo Pumpkin Bread by Paleo Running Mama
—
Paleo Breakfast Muffins by Gal on a Mission
—
Chocolate Banana Muffins by Texanerin Baking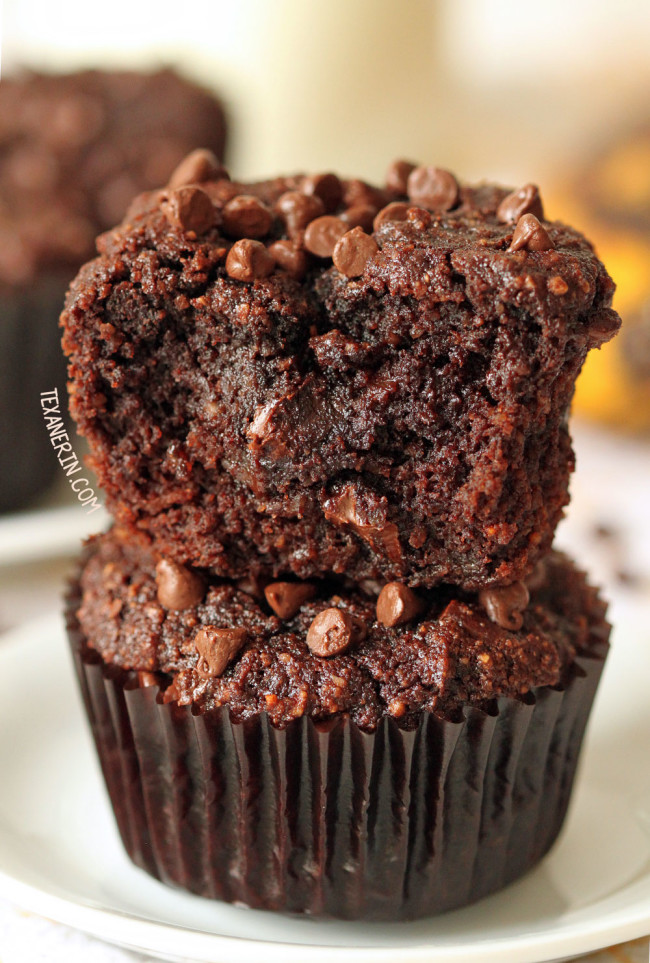 —
Chocolate Fudge Coconut Granola by Wicked Spatula
—
Paleo Gluten-Free Pumpkin Scones by Laura Fuentes
—
Flax Almond Meal Banana Muffins with Dark Chocolate by Ambitious Kitchen
Hungry yet? I know I am. So many scrumptious recipes that you can throw together in advance to make your mornings easier! The hardest part will be deciding which recipe to make next…
>> Pin for later >>
—
Are you as into the whole make-ahead thing as I am?
What's your go-to breakfast option for you and for you little ones?
Which one of these recipes sounds the most tempting to you?
Drop me a line in the Comments section below. I love hearing from you all!
Bon appétit,
As always, I've linking up with April and Christina; Karli; Erika, Narci, and Andrea for this week's Five on Friday / Friday Favorites / Oh Hey Friday! post.